Ribal Al-Assad condemns cold blooded execution carried out by Islamist rebels
Friday, 28 March 2014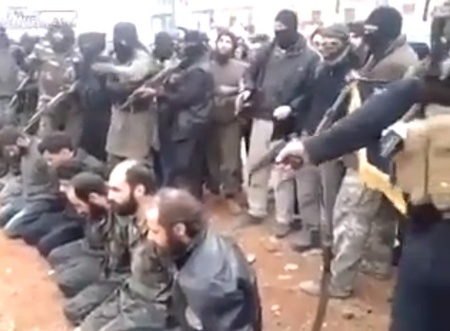 A video has emerged of the brutal execution of several men by Islamist extremist rebels.
In the video, the men are seen kneeling on the ground with guns pointed at their head, several shouts are heard before the first man is killed with a single shot to the head.
All the others are then slaughtered in cold blood one by one. Their lifeless bodies are then riddled with bullets.
Commenting on the video, ODFS Director, Ribal Al-Assad said:
"Words cannot describe how disgusted I am with the actions of these rebels, how can anyone treat another human being in such a horrific way?
These are people who have no respect for the sanctity of life, they are barbaric and heinous individuals who will stop at nothing to achieve their perverted aims, evidently massacre is second nature to them.
More must be done to prevent the Islamist extremist rebels from committing these atrocities - let us never forget they have occurred and let us hold those responsible fully to account for their crimes.
The international community must come together and condemn these attacks, they must help Syria rid itself of these animals.
My thoughts and prayers are with the victims and their families at this time."
More news articles